Online marketplace is on a boom these days. Every business whether it be small or large has started to think about shifting its store online.
Starting an eCommerce business is not as easy as it seems. There is a great range of stuff that needs to be kept in mind and also plenty of steps to be followed.
The simple question in your mind right now might be- "How to sell online?"
So, here is the thing, you do not need not be an expert developer in order to build your eCommerce platform. There are a lot of resources available online to help you build your website. Shopify is one such resource which can assist you in building your own online store.
So here are some steps or guidelines which need to be followed in order to successfully commence your online business.
Planning
Planning plays an important role in business, whether it be an online business or a traditional one. Have a blueprint ready, that is, think about the structure you want for your online store. You need to have a plan ready. Formulating a plan or strategizing involves a lot of steps.
1) Niche SelectionSelect a suitable niche for your online business. You cannot deal with all kinds of products at the start. For that, you need to have a huge budget. So, go for a specific niche and try to excel in that first. If you gain heavy profits in the future, then you can definitely expand your product lineup.
2) Have a business model ideaSelect a business model. Whether you want to be the sole proprietor or you want your business to be registered as a corporation.
3) Creative Business NameYou must have a business name. Umpteen creativity can be thrown in over here. Go for a name that is somewhat related to the products you are selling or your website's niche. Search for keywords that match your products.
4) Availability of Selected Business NameCheck whether the name you have selected for your eCommerce business is not already in use. If not, then register it quickly. 5) Purchase a domainMake sure to purchase a domain for your business even if you do not plan to launch an online store now as someone else might purchase it, like a competitor.
Establish Your eCommerce online store
Establishing or creating an online store is easy nowadays. There are plenty of solutions available online but the best out of them are Shopify eCommerce service, BigCommerce & WooCommerce with WordPress.
There are a bunch of differences between Shopify, Bigcommerce & WooCommerce. It all comes down to ease of use, your starting budget & customization. Shopify acts as an all-inclusive package and is a single tool for building your online store from scratch, whereas WooCommerce is a plugin which can be installed on WordPress to start your online store.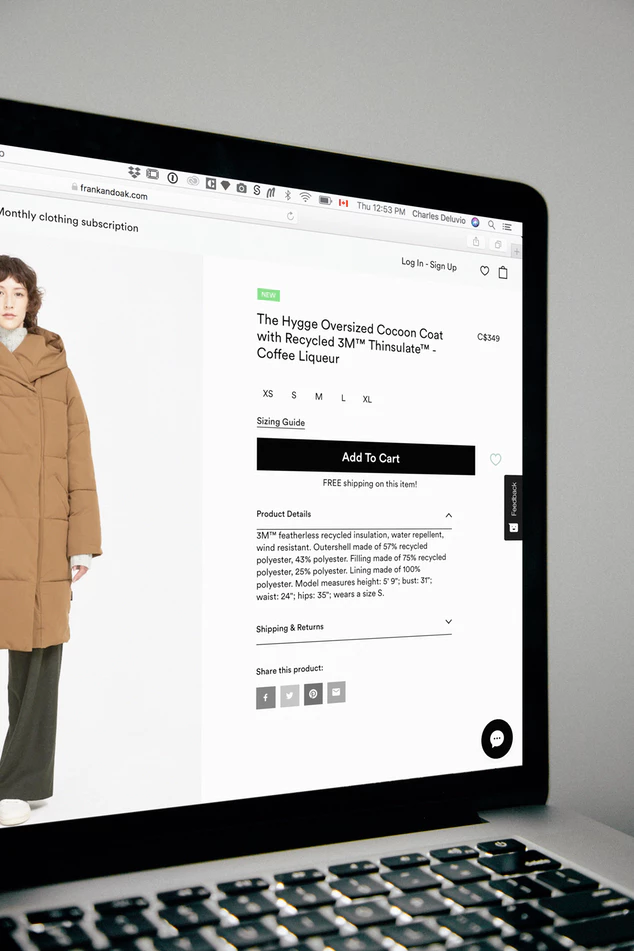 Shopify
Now you must be thinking- Why should one choose Shopify over WooCommerce?
Shopify can be chosen over WooCommerce because it is an all-in-one tool which can be used for designing your store and it also has product management related tools. You just need to pay a small monthly fee for all the features provided. Shopify is a solid resource for beginners as it is user-friendly and you need not have any technical knowledge for using Shopify. Also, you get all the SEO help with Shopify.
WooCommerce
Another question that might be in your mind- Why would someone prefer to use WooCommerce over Shopify?
WooCommerce requires some technical knowledge but it also caters to all our high-level needs. This is the right option if you want an ultimate build for your online store. WordPress is open source, so you can have a huge array of plugins and attachments for enhancing your eCommerce online store. If simply put, WordPress and WooCommerce give you complete control over your website's build and look.
BigCommerce
Why would someone prefer to use BigCommerce over WooCommerce and Shopify?BigCommerce is another great option but the price is higher compared to Shopify & WooCommerce. Bigcommerce has great features for customization, scalability & an open-SaaS feature to enables API's with your existing tech-stack.
Ideas regarding setting up the online store
Choosing the right theme
Now, after choosing the resource you are going to use, select the theme and the overall look of your website. Try to be as creative as possible but don't go for over the top animation. Keep it minimal. Using heavy themes and animation will make your website slow down a bit. So, no stocky build.
Product Categories
Have your products categorised and have separate sections for them. The thing to remember is that you must have a proper format for your online store. Otherwise, the website would look messed up and the customer wouldn't be attracted towards it.
Have Separate Headings
Using proper headings will give a cleaner look to your online store. Having proper headings can also be beneficial for the SEO. However, managing headings is not difficult as there are heading formats already provided. You just need to keep the headings as creative and understandable as possible.
Using Keywords
Keywords have a very important role as they help your website in getting ranked easily. So keywords related to the products you are selling, can be thrown in here and there. Majority of keywords should be used in the title and all the major headings. Also abundant keywords can be thrown in the product description area.
Conclusion
So, still thinking about starting your eCommerce online store? You may have some doubts in your mind. You might be thinking about the struggles that you will be facing or the investments that you would have to make.
But I assure you, if you put in enough time and use the right methods then you could surely launch a very profitable online business. Just remember to plan beforehand. If you are a newbie and have no technical knowledge then use Shopify otherwise opting for WooCommerce or Bigcommerce would be a better idea.
Your investment would definitely pay off and it might take a while to build traction initially, but once you get rolling its like a snowball effect. Its time you pull the trigger with your brick & mortar store to try and learn more about some successful eCommerce online businesses and replicate the same for your business.